In the Mag
should smacking your kids be banned?
A light slap on the bum to teach your child to, say, not run across the road, could soon land you in jail…
Warning: men at twerk!
Man-hating Rachel has fallen for a booty-loving chugger. What could go wrong?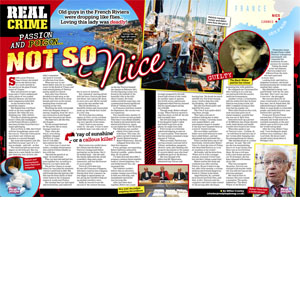 Not so Nice
Old guys in the French Riviera were dropping like flies… Loving this landlady was deadly!